MICROBLADING & EYEBROW TATTOO
by Aylin Çetinkaya, Istanbul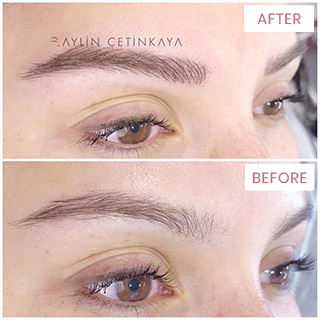 You want the look of fuller, more shapely, or more symmetrical eyebrows, without having to pencil them in every morning
Turkish celebrities prefer our permanent makeup studio in Istanbul
Price: 1.400 TL - 1.700 TL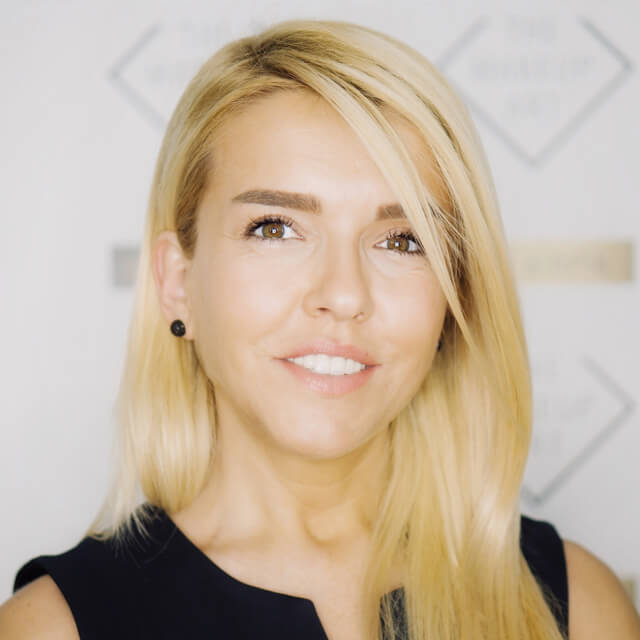 The information on this page has been reviewed by Master Permanent Makeup Artist Aylin Çetinkaya. You can touch with us for questions and  appointment requests.  Whatsapp Mobile Phone (+90) 530 468 20 66  Fixed Line: (+90) 212 705 0 111
Your results should last up to 12-24 months.
The eyebrow area will be slightly red after the procedure and color will appear very dark. It takes approximately 7 days for the brows to heal over.
Microblading Prosedure on TV Show
Eyebrows Tattoo Techniques
1
Microblading
Of all the facial features requiring semi-permanent makeup, the procedure to tattoo eyebrows is the most popular and comprehensive. for more natural brows.
2
Micropigmentation Eyebrow
The treatment is suitable for all skin types except old tattooed eyebrows with strong undertone. Results of micropigmentation last for up to 8-16 months.
3
Powder Technique
This technique provides your eyebrows with a magnificent shading and soft finish. The artistic Ombre technique gives the illusion of contrasted graduated blending.
Other Permanent Makeup Procedure Price List
PERMANENT MAKEUP for LIPS
1200 TL - 1400 TL
Full Lip Shading
Lasting time 18-36 months
Procedure time 90 mins
Painless technique
PERMANENT MAKEUP for EYELINER
1000 TL - 1200 TL
Permanent Makeup for Eyeliner
Lasting time 18-36 months
Procedure time 60 mins
Painless technique
Watch Aylin Çetinkaya on TV Show